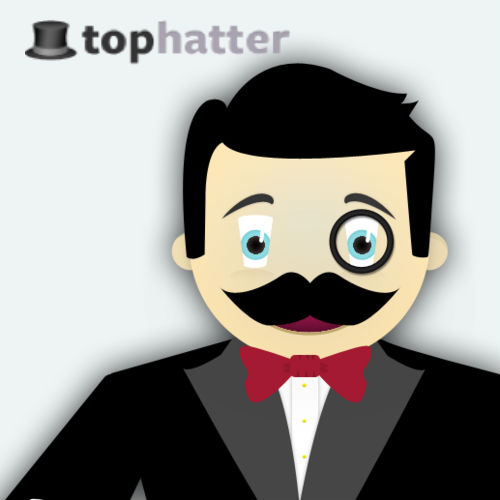 TopHatter
is an online auction website that is free to sign up with. To test out the auctions, Sits Girls sent me $30 to use. There are several different categories of items you can bid on. I was looking at the jewelry category. At the start of the auction, they show you pictures of what you're bidding on, give a starting price and shipping price. Then you simply click a button to bid and keep going until you win or decide it is too expensive!
I ended up winning this pretty bracelet for $9 total and these gorgeous earrings for $23 total! Great deals I would say! Some of the items go for cheap and others, like a Coach purse went up pretty quickly! You can also chat with other bidders if you choose. It was pretty fun and definitely a time suck if you have extra money.
As a special gift to my fabulous readers, Tophatter is giving away a $10 credit when you sign up for Tophatter and spend $11 on an auction! Use this link to sign up and you will be able to redeem your $10 credit.
Have you discovered the
addictive new auction site called Tophatter
, where buyers bid for sellers' unique goods in fast-paced virtual auction rooms? From crafts and DIY projects, to antiques, jewelry, home décor and much more, there's no limit to what you can discover on Tophatter.
With live auctions every day, sellers get to showcase their wares from around the world to a community of thousands of buyers, and answer questions via chat as the clock ticks down. Each lot sells in an average of two minutes, so buyers must bid quickly!
Tophatter's auctions become interactive live events where buyers and sellers can hang out, chat, and win. Led by the esteemed Sir Wendell Wattington and his animated family, Tophatter auctions keep the fun rolling in.
This is a sponsored post written by me on behalf of Tophatter. The opinions and text are all mine.
Don't forget to enter my latest giveaway that ends in December!